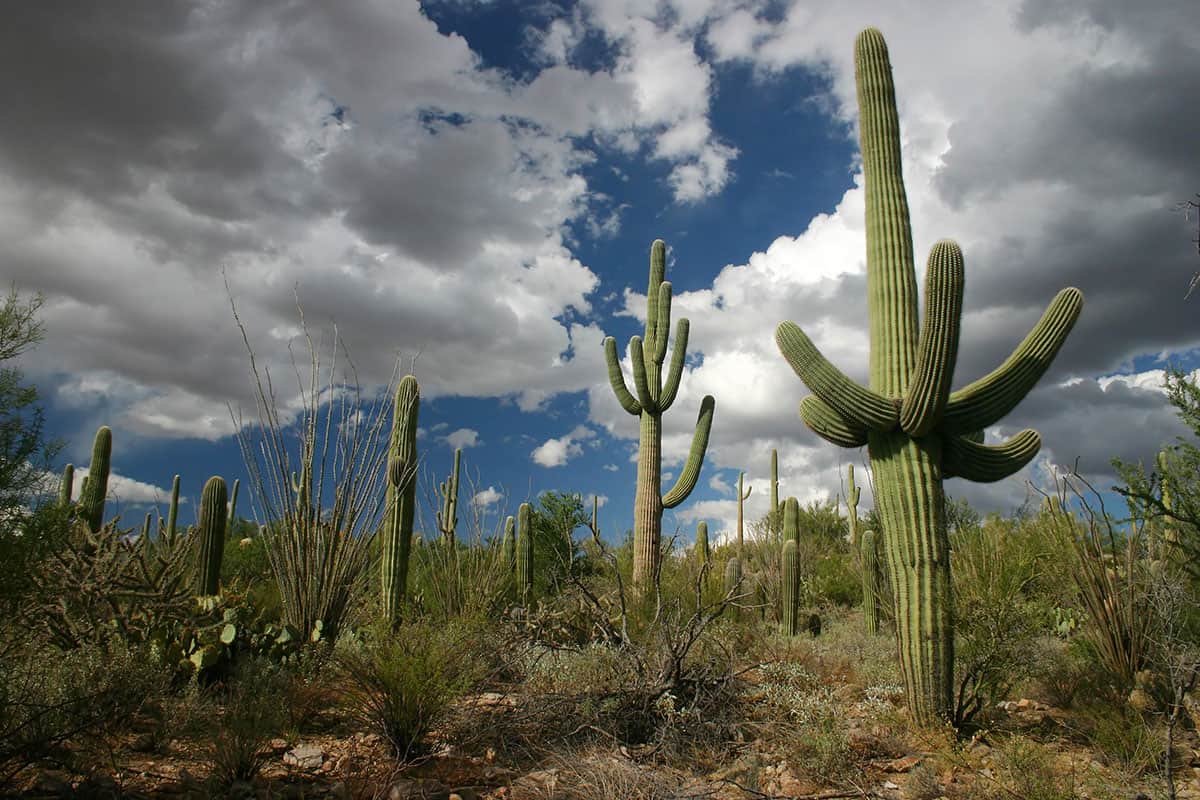 The Sonoran Joint Venture recently selected its finalists for the 2017 SJV Awards Program. The objective of the SJV Awards Program is to support the investigation and conservation of birds and their habitats within SJV boundaries by providing funds through a competitive program. The SJV is pleased to announce that the following projects were awarded funds for the 2017 cycle:
Nest monitoring and spotlight surveys of Scripp's Murrelets in Channel Islands National Park, California
California Institute of Environmental Studies was awarded $9,999 to conduct Scripps's Murrelet nest monitoring and spotlight surveys during the 2018 breeding season at Anacapa Island in Channel Islands National Park. The Scripps's Murrelet is a rare alcid that only breeds on 12 islands off the coast of California and northern Mexico, with one of the largest breeding populations is on Anacapa Island. Project activities will build on previous efforts to document pre- and post-rat eradication recovery of the Scripps's Murrelet on Anacapa Island following the removal of non-native black rats.
Sustainable Tourism and Community Monitoring Projects in San Quintín Bay, Baja California
Terra Peninsular A.C. was awarded $10,000 to establish a nature interpretation and community monitoring program in San Quintín Bay, the largest coastal wetland on the Pacific Coast of Baja California. The bay is under threat from habitat destruction, unsustainable livestock grazing, and human disturbance. Conservation action cannot be accomplished without the support of the local community. The two main objectives of the program are to train two local people in sustainable tourism development and to write an operational plan for the implementation of nature interpretation and community-based monitoring projects in Terra Peninsular's nature reserves in San Quintín Bay.
Sierra Madre Sparrow surveys, southern Durango
Universidad Autónoma de Nuevo León was awarded $5,370 to survey for the Sierra Madre Sparrow in southern Durango. The sparrow is an endangered species endemic to bunch-grasses of the Sierra Madre Occidental, and mountains of Central Mexico. Currently, only two known and isolated populations exist. The main objective of the project is to conduct surveys to determine presence and abundance of the Sierra Madre Sparrow in localities with recent records, historical records, and potential habitats.
Cavity nesting bird research in Reserva Monte Mojino, Sonora
Reserva Monte Mojino was awarded $5,835 to study cavity nesting birds in Sonora. A recent survey effort revealed 24 species that are obligate cavity nesters, including seven that have high SJV vulnerability scores. Cavity nesters are among the most vulnerable groups of landbirds in Mexico, but there are few resources available to guide management and conservation actions. This project will provide much-needed information on the abundance and habitat of cavity nesters in three dominant vegetation communities in the region, and identify specific resources (e.g., tree and cacti species) important for populations.
Neotropical migrant bird use of mangroves, southern Sonora
Navopatia Field Station was awarded $7,800 to study migrant and resident bird use of the Agiabambo estuary. Numerous migratory landbirds rely on mangrove and associated upland habitats in northwest Mexico for stopover and wintering habitat. Little is known about migrant bird use of mangroves in Sonora. This will be one of the first projects to monitor and gather baseline data about landbirds and use of mangroves in Sonora.
Long-term monitoring of priority waterbird species and their habitats in the Eastern Midriff Island Region, Sonora
Prescott College Kino Bay Center for Cultural and Ecological Studies was awarded $10,000 to continue its multiyear Waterbird Monitoring Program in the Eastern Midriff region. The overarching goal of the program is to protect nesting, wintering and migratory waterbird species through long-term data collection, education, and collaborative management with government agencies and the local community.
Western Yellow-billed Cuckoo survey training workshop and surveys, Sonora
Southern Sierra Research Station was awarded $8,551 to train Mexican biologists to conduct surveys of Yellow-billed Cuckoos, a bird of regional concern. This will be the third year of a multiyear project. Identifying areas of cuckoo occupancy and use is important for management and conservation action. There is a particular need to better understand Yellow-billed Cuckoo populations in the state of Sonora, whose conservation and management could contribute to the recovery of populations in the current core range (Arizona and New Mexico) in the United States.
Interested in funding opportunities? Visit our Awards Program for more information.