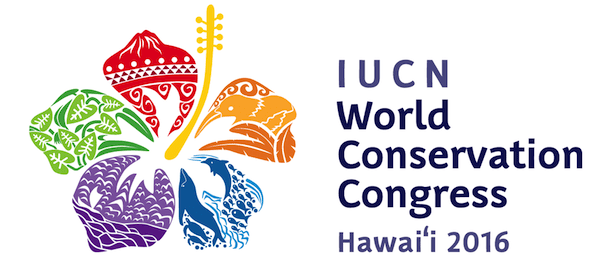 In September 2016, the International Union for the Conservation of Nature (IUCN) held its World Conservation Congress in Honolulu, Hawaii. This gathering happens every four years, and this year it brought together nearly 10,000 conservationists from around the world. Over the course of a week they shared knowledge and experiences and made important commitments for conservation.
The Sonoran Joint Venture was invited to participate in a symposium at this year's congress focusing on the North American Waterfowl Management Plan (NAWMP) as a model for international conservation success. Signed by the U.S. and Canada in 1986, the NAWMP is the foundational bird conservation partnership upon which many others have been based, including Partners in Flight, the U.S. Shorebird Conservation Plan, and Waterbirds for the Americas. It is a model for collaborative international conservation.
The symposium, moderated by Dean Smith, President of WoodWater Consulting Inc. and the NAWMP Director and Wildlife Liaison for Canada at the Association of Fish and Wildlife Agencies, included:
A presentation on the history of the NAWMP given by Ross Melinchuk, Deputy Executive Director for Natural Resources for Texas Parks and Wildlife
An overview of the Migratory Bird Joint Ventures presented by J. Rubey, Hawaii Partnership Coordinator for the Pacific Birds Habitat Joint Venture
A discussion of the NAWMP's new direction to engage people in waterfowl and wetlands conservation by SJV Coordinator Jennie Duberstein
A summary of the role of the NAWMP as a model for other international conservation efforts, by Basile Van Havre, and Executive in the Canadian Wildlife Service of Environment and Climate Change Canada.
SJV Coordinator Jennie Duberstein is a member of the NAWMP Human Dimensions Working Group and Public Engagement Team. She is part of a group that has been developing a survey to better understand the behaviors, opinions, needs, and wishes of birders, hunters, and the general public with respect to wetlands and waterfowl. The idea is that by improving our understanding of these audiences, managers will be able to better provide opportunities that not only support healthy waterfowl and wetlands, but also offer experiences that people want.