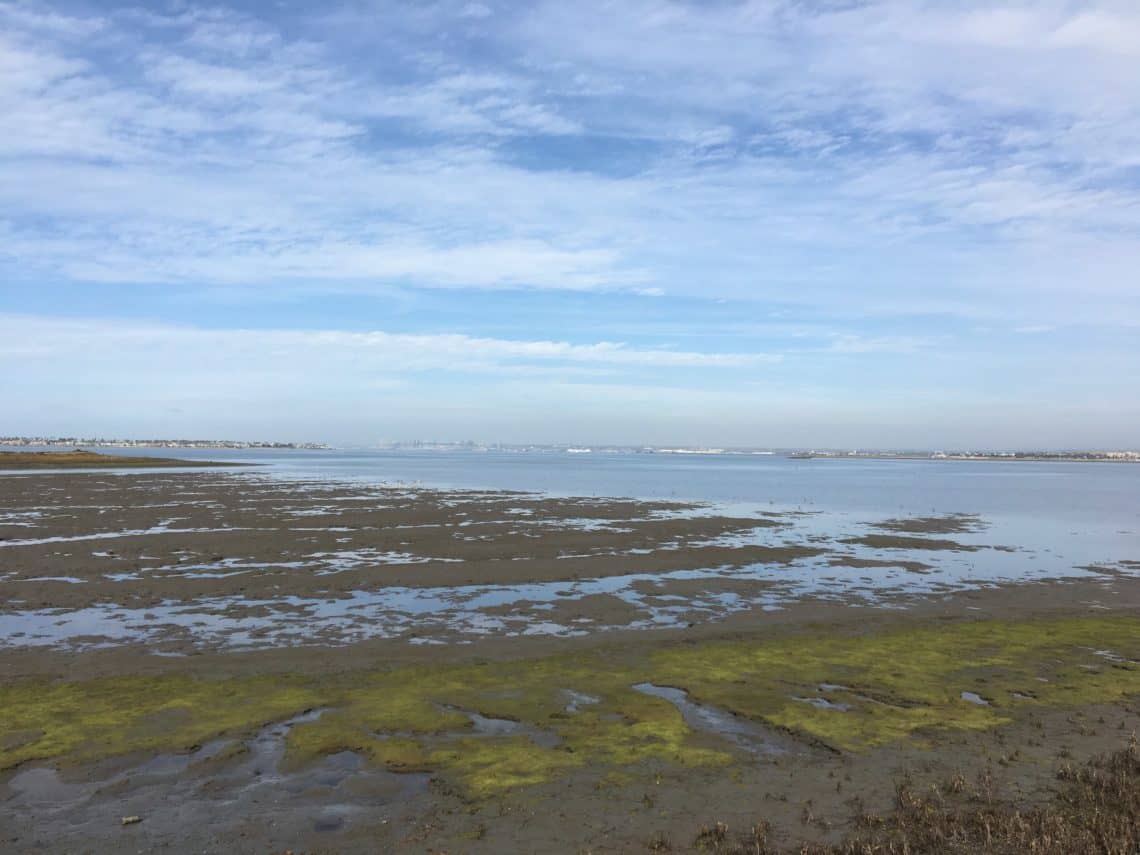 Bay view from the San Diego National Wildlife Refuge (photo courtesy of Emily Clark).
Management Board Meeting
In November 2017, the Sonoran Joint Venture Management Board met in San Diego, California. Hosted by our partners at the San Diego National Wildlife Refuge Complex, the two-day meeting was an opportunity for board members to discuss current business, plan for the future, and learn about the work of our SJV partners.
The Board, which is made up of binational representatives from both the U.S. and Mexico, provides strategic guidance, leadership, and support to the Sonoran Joint Venture. It includes representatives from federal and state agencies, non-profit organizations, and academia, with space for private citizens and others with an interest in the conservation of birds and habitats within the SJV region. (For a full list of members, click here).
One of the highlights of the meeting was visiting the Otay Delta Project, a 65-acre riparian restoration project implemented by River Partners, a California-based non-profit organization. The once highly degraded site now provides habitat for birds, as well as outdoor access for the urban community. Our hosts guided us through the design of plant community composition and structure for target wildlife species, implementation techniques, discussed the challenges and successes of this project, as well as future goals for restoration in Southern California.
Science Working Group Meeting
In December 2017, the SJV Science Working Group (SWG) met at the University of Arizona's Florida Biological Station in the Santa Rita Experimental Range. The beautiful pine-oak habitat was the perfect backdrop to discuss biological planning, prioritization, monitoring, and evaluation for bird and habitat conservation in the SJV region. In addition, group members gave presentations on current topics including the new Minute 323, the most recent addendum to the U.S.-Mexico Colorado River water sharing agreement.
Interested in joining? Membership to the SWG is open to anyone, but particularly program or field biologists who represent an institution with an interest in bird and habitat conservation in the SJV region (For more information, click here).