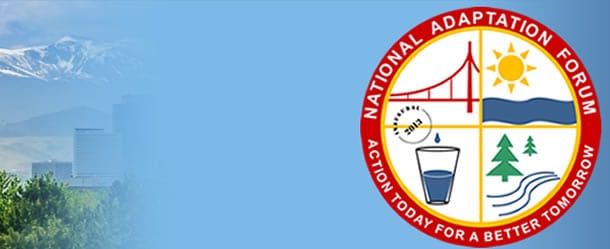 The Inaugural National Adaptation Forum: Action Today for a Better Tomorrow, will be held April 2-4 at the Denver Marriott City Center, Denver CO. The National Adaptation Forum is the first of its kind national convening on climate change adaptation presenting state-of-the-art and science adaptation practice. It combines professional development training, individual presentation, peer networking, and working group innovation opportunities, in order to create the most productive event possible in three days.
This professional development event affords attendees the opportunity to learn more about how to make their work climate smart, share what they have learned with others, and develop a stronger network to be climate savvy in all that they do.
Learn more about how to attend, submit proposals, and more at the Forum website.